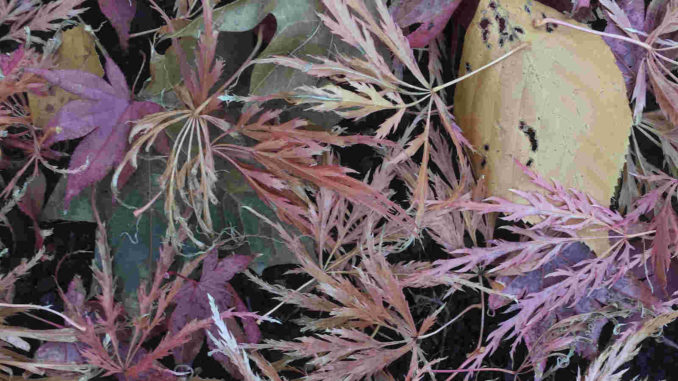 It's a warm, sunny, windy, mid-November day and my neighbourhood walk is so pretty!
The leaves are in full colour, some still on tree branches, some fluttering gently down, and many nestled on lawns, sidewalks and roadways.
We have no leaf-bearing trees on our property, yet as I arrive home I see that our driveway and sidewalk are covered with maple and oak leaves. It doesn't seem fair!
Organic litter? I want to take them back to their owners, but that's not really viable. I consider waiting for a windy day and hope they blow into someone else's yard. Then I sigh, pick up a rake and begin the process of collecting and bagging other people's leaves.
I try to see the bright side….It's a beautiful day, it's good exercise, it's fun to catch up with the neighbours, and it's better to clean them up now than in the spring when they are a wet, soggy mess.
In fact, raking leaves onto our roadways is a bylaw offence that could result in charges being laid, and it creates dangerous conditions such as flooding and accidents. Instead, we all need to place our leaves at the curb in kraft paper bags or reusable, rigid, open-top containers on our regularly scheduled yard waste collection days.
Here's a hint…if you use rigid containers, drill a few holes in the bottom so the water drains out if it rains. The City suggests that composting is the best solution for managing your leaves. I heard Paul Zammit from Toronto Botanical Garden on the CBC recently. He asks his neighbours for their oak leaves, mulches them and spreads them on his garden. Who knew someone could be so excited about organic material?
So, a gentle reminder to those who may be hopeful or in denial, who continue to rake or blow fallen leaves onto the road. No one is coming for them, so please be a good neighbour. Get out your rake, grab your broom, and get those leaves collected! We all need to do our part.