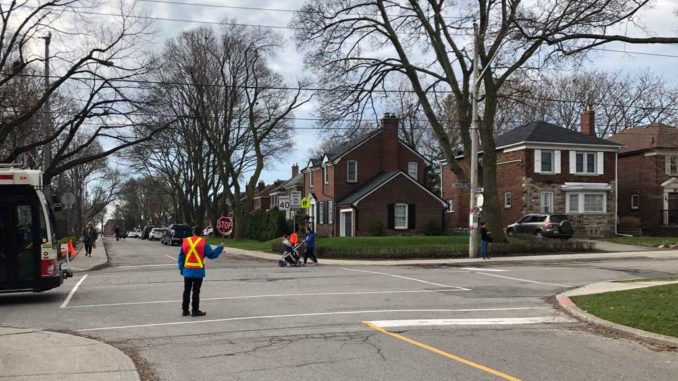 As I sit down to work on this column, the start of school is still a few weeks away. Still, as my own kids remind me, back-to-school season has already begun! At the TDSB, central staff have been busy as ever planning for not only this coming school year, but also for the 2020-2021 school year and beyond. This long-term planning should be of interest to all Leaside parents as we may see some significant changes in our local schools soon.
In June, trustees approved two major documents. The first was the "Secondary School Review." This review seeks to ensure that our secondary schools align with the board's strategic vision and that each of our schools can offer a strong and varied program to all students. With the provincial government's recent cuts to secondary school staff, the average class size will increase from 22 to 28 over the next four years. To enable our high schools to continue delivering a necessary variety of both core and elective courses, we will have to reconfigure high schools across the board.
Our smaller schools and those with multiple streams (such as French Immersion, Extended French and English, all running currently at Leaside High School) will perhaps be the most strongly impacted by these cuts in our ward, especially since variety of courses was already limited at Leaside HS. As our staff allocations from the government become slimmer and slimmer, this trend will become particularly problematic, so it is important that central staff look at ways to ensure students have access to rich and varied programming at all our schools, including Leaside. Recommendations coming out of this review are not completely clear at the moment, but may involve suggestions like narrowing the number of programs on offer or reconfiguring catchment areas for secondary schools, and Leaside HS will likely see some potential changes as part of this planning process.
French Review Recommendations
The second major document passed by the trustees in June was the "French Review Recommendations." Once implemented, these recommendations will lead to a number of changes over the next several years. Perhaps most importantly for Leasiders, we will be moving to one stream of intensive French programming that will begin earlier than it does now. Specifically, French Immersion will become the only specialty intensive French program and will be changed in the next couple years to have TWO entry points — Junior Kindergarten and Grade 4, replacing the current Senior Kindergarten entry to this program. All other intensive French programs will be phased out, including Extended French (it is expected these will be replaced, in many cases, with Grade 4 entry French Immersion programs). As a result, it is likely that JK French Immersion at Northlea EMS may begin as early as the 2020-2021 school year. One of the benefits of this change would be that children who don't have French Immersion at their home school would not have to change schools after JK to enter French in SK, and would instead simply enter French Immersion right away, enabling a stabler early school experience by cutting down on the number of school transitions. Staff are still working on the rollout of these changes, but parents of 2020 Kindergarten-age students interested in French Immersion should stay abreast of these changes as they unfold as their children may be entering this program earlier than previously expected.
I will do my best to keep our community updated and informed of any coming changes in our schools.