"Mexico Lindo on Bayview offers good authentic Mexican food at good prices…when you eventually get your food," said Christine Ng-Chung, Vanderhoof Ave.
"We waited 30 ignored minutes at the door and another 30 minutes at our table until any order was taken. They are undoubtedly understaffed and our waiter was less than desirable," said Katie Hood, Bayview Ave.
"I had to prod the waiter to please take our food order. Once the order was taken, the food arrived pretty quickly and it was fresh, hot and authentic. The portion sizes were bang on for the average eater, even maybe on the bigger side," added Ng-Chung.
A perfect lead into the food portion of the evening.
"We started with guacamole, both mild and spicy. The mild still had some heat but was very tasty. The chips were fresh and appeared to be house-made," said Gordon.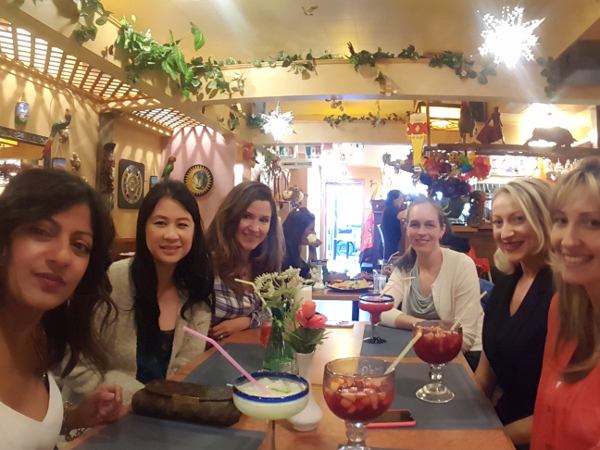 For the main course, each ordered something different and once more they weren't disappointed.
"I ordered the enchiladas suiza with chicken, a savoury and spicy dish," said Hood. "It was very delicious and of generous proportion. This dish satisfied on so many levels, the spicy and warm enchiladas are very comforting, the addition of a cold, crisp salad is a welcomed reprieve to cool off your palate. The beans and rice round off the dish with the continued addition of authentic and layered flavours leaving you feeling satiated."
Ng-Chung went with the Acapulco plate, a combination of a beef burrito and a chicken enchilada, with refried beans, rice, and salad.
"Everything on my plate complemented each other thing. Nothing was overpowering," she said. Gordon chose the pollo con mole, chicken in a mole sauce.
"The sauce had rich, layered flavour without a lot of heat and the chicken was tender. I was very pleased. It was no trouble at all to finish my plate, though it meant I had no room (nor did we have the time!) to order dessert," she said.
No dinner at a Mexican restaurant should go without a margarita or sangria to accompany the food.
"I had the lime margarita, which was offered in either liquid or slush. I chose the slush. It was nicely done and refreshing – not too thick and not too thin," Ng-Chung said.
Not to be outdone, Janelle Gordon, Sharron Dr., said, "The strawberry margarita I ordered was large and perfectly slushy. I don't normally order slushy margaritas but I was glad I did as it went perfectly with the guacamole."
"I did also indulge in a rather large and festive Sangria," said Hood. "It was fruity with a hint of spice. It definitely quenched my thirst as it opposed the salty dish (I ordered). I can't wait to experience these flavour combos again." The verdict?
They agreed that if you can get past the outdated decor and dimly lit seating area and are able to bring a whole lot of patience to the dining experience, you won't be disappointed by the food and drink.
"The owners of this establishment are lovely people. I feel if they could just change their wait staff and freshen up the atmosphere I would be more inclined to eat-in rather than always taking out," said Hood.