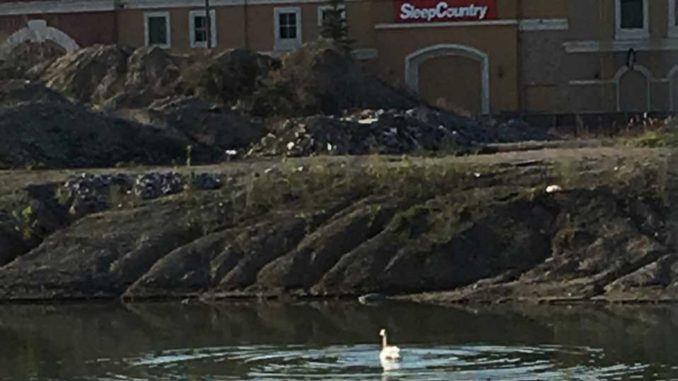 In 2012, SmartCentres submitted an application to the City to construct a new shopping centre at 70 Wicksteed Ave. At that time, I don't think anyone could have predicted that the property would eventually become a massive, water-filled hole in the ground for over half a decade, earning the now infamous nickname of "Lake Leaside" along the way. As I've written in other Leaside Life columns, this property is not only a visual blight, but also a serious health and safety concern. 
My team and I have been hard at work addressing the safety issues at this property since I first began representing Leaside in 2018. Each spring, my office has played a central role facilitating for the site to be drained and requesting the developer to undertake shoring and other necessary repairs. I've also worked closely with Toronto Building on a site-specific strategy to compel the developer to either proceed with construction or backfill the property, including an exploration of legal options, many stern conversations with the developer, letters to the property owner, and several meetings with the Deputy Chief Building Official.
I am pleased to advise that after significant efforts from my office and much engagement from the Leaside community, the developer has submitted a new application to construct a shopping centre at 70 Wicksteed Ave., substantially in line with the application submitted in 2012. Once City Planning have completed their preliminary review of the proposal, a community consultation meeting will be scheduled. 
Most importantly, this application is a significant step toward finally completing construction on site, bringing an end to the lengthy era of Lake Leaside. I have been clear with City Planning that the unique history of this site should make it a priority in the application review process – I know our community is eager to see the property restored. 
From the outset, it has been difficult for me to understand how this issue has been allowed to persist for so long – it is absolutely unacceptable for a large construction site to remain vacant for so many years. Lake Leaside has highlighted a significant gap in our ability to regulate abandoned construction sites. Simply put, there are currently no legal mechanisms in the building code that the City can leverage to hold developers accountable to their original construction schedule. 
At the October, 2019 City Council meeting, I kickstarted a new strategy to bridge this gap and improve our regulation of unfinished construction sites through the use of fines, permit revocation, and other enforcement mechanisms. I am looking forward to a future report from the Chief Building Official on this issue.
Many thanks to all the neighbours who engaged with my office on this file over the last two and a half years. It's been a challenging issue to address, but the end of the Lake Leaside era is finally in sight.