With Leaside High School's 75th anniversary being celebrated this year, Leaside Life is profiling a number of notable members of the school in various positions, as students, teachers, and more, to mark the milestone.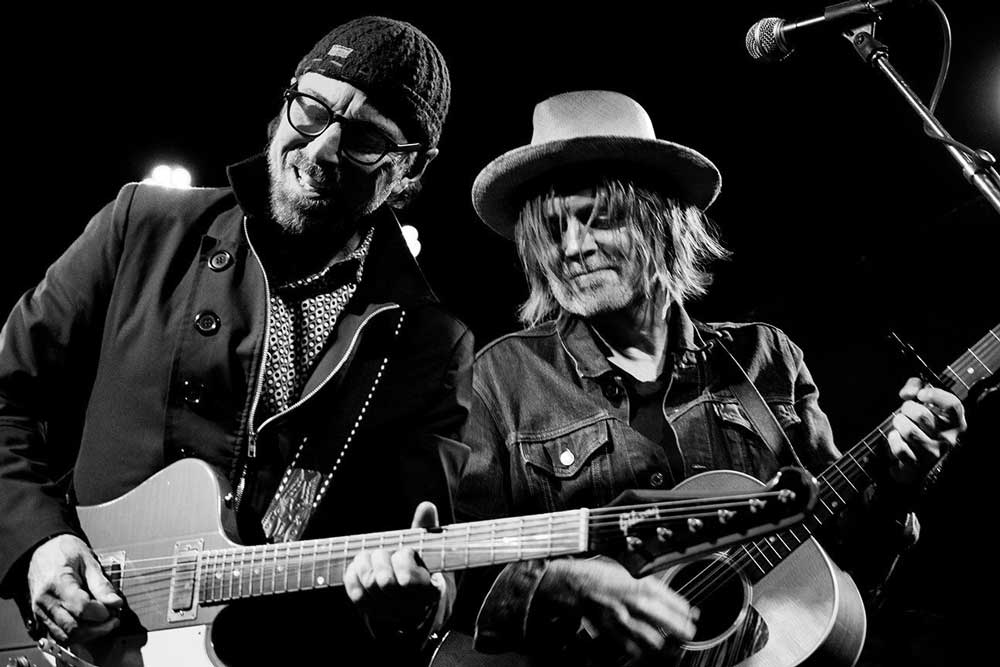 If you were a kid in the 60s, you were born into what most would argue is the greatest decade for rock 'n roll. The Beatles, The Rolling Stones, The Doors, Jimi Hendrix, Bob Dylan, and Janis Joplin took the world by storm. With no internet or video games, kids listened to a lot of music on the radio, and many dreamed of being rock stars.
For 1982 Leaside High School grad Stephen Stanley, that dream became a reality with huge success in the music business – success which continues to this day.
Stanley's musical training came initially through guitar lessons starting at 12 at the former Donview Club in Thorncliffe, followed by lessons at Dave Snider Music.
Stanley's good friend, Howard Porter, remembers their early days together. "As teenagers, there's no doubt that music was Stephen's main passion. We'd always be talking about bands or the latest music and we'd listen to records or trade them back and forth. We lived in the same apartment building and I could often hear him practising his guitar through the heating vents. I'm sure the other tenants loved that! As he got more proficient on the guitar he was always searching out friends who he might be able to form a band with. Eventually, hanging out at band rehearsals or recording sessions became a big part of our social life."
In high school, Stanley played in several bands but opted for drama over music classes and participated in numerous musicals.
Stanley wrote music in his drama classes and remembers the one year when he, Porter, and Tim Kovacks wrote a song, called "The Christmas Haters" (which, he says, is ironic considering how much he loves Christmas). He laughs remembering Kovacks accidentally kicking out a power cord, blowing their performance.

But this incident was a funny but tiny blip on his music path. While studying at the University of Toronto, Stanley worked as an usher at Massey Hall and has memories of watching incredible musicians and bands including Bob Dylan, The Police, The Squeeze, and many more.
In 1986, Stanley formed the band Popular Front with Ron Hawkins and David Alexander. With the addition of John Arnott in 1990, the band Lowest of the Low was born.
The band was a quick success, drawing instant adulation on the city's club circuit, and became one of Canada's most popular indie rock bands. In 1991, they released their debut album, "Shakespeare, My Butt," with iconic songs such as "Salesmen, Cheats and Liars," and "Bleed a Little While Tonight," being played on the airwaves to this day. The album was named one of the top-10 in Canadian music history as voted by readers of Chart magazine.
The band produced three more albums, was inducted into the Canadian Indie Music Hall of Fame in 2008, and was awarded gold records for "Shakespeare, My Butt."
In 2010, the band toured to celebrate the 20th anniversary of their hit album, selling out shows, including one at Massey Hall, where Stanley had spent so many years as an usher.
In 2013, Stanley left the group and, in 2015, formed the Stephen Stanley Band, which released its first album, Jimmy & The Moon, in 2017. The album has garnered much acclaim in the press and with audiences around the world. They were invited to play in Germany in 2018 and subsequently toured the UK and Ireland.
For Stanley, it's the "lyrics and themes which are the most important." The songs resonate with emotion, rock, and jangle, which will hook you in right from the start.
Brent Jensen, the band's manager, says of Stanley that "I think everyone should be so lucky as to experience his raw, genuine talent" and describes him as "a warm, humble, and sincere person."
Take a listen to Jimmy & The Moon and stay tuned for a new album to be released in the near future.