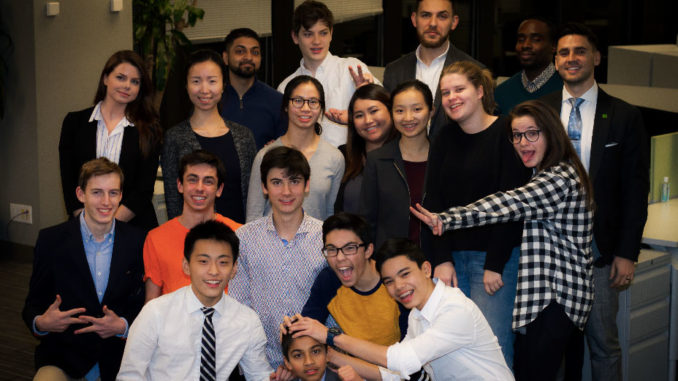 A local Junior Achievement group is committed to making a difference through their anti-gun violence initiatives.
The group, called PAIX (French for peace), is made up of local high school students including seven from Leaside High, and is part of the JA Company Program, which helps high school students develop a startup to market at local JA trade shows.
TD Bank has been supporting this group by providing workspace as well as financial and business advice at their weekly meetings downtown.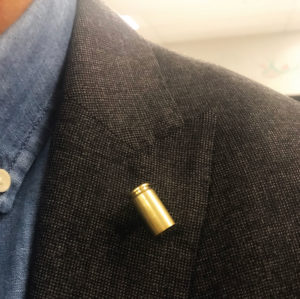 PAIX's mission is threefold: to raise awareness about the increasing gun violence in Toronto; advocate for safer gun ownership; and give back to community.
The group came together after the Danforth shooting last summer in Toronto, and it came to light that a friend of a group member was a victim of the horrible tragedy.
"Toronto saw an 80 per cent increase in gun violence last year, and we wanted to raise awareness about that," said LHS student and PAIX member Shahkir Alkozai. "This translates to 500 families being affected by gun violence."
"We also wanted to start a recycling program, so we contacted a shooting range and asked if we could have their used casings," added PAIX member and Leaside High School student Pierce Goulimis. "We then took the casings and made pins and keychains to sell for charity."
The pins and keychains come in different colours and are sold for $10, with $1 going to Victim Services of York Region. To date, PAIX has made $620. (Purchases can be made by on their website www.paixtoronto.ca.)
At the recently held Central Ontario Junior Achievement Trade Show in March in Toronto, PAIX was voted to have the 'Best Booth'. Some 125 students, ages 15-18, participated in the event selling their company's products and services.
The group's newly released commercial featuring PAIX members is impressive and carries an important and moving message regarding gun violence. It can be viewed on YouTube, the website or the PAIX Facebook page.
Article contributed by Susan Poaps.