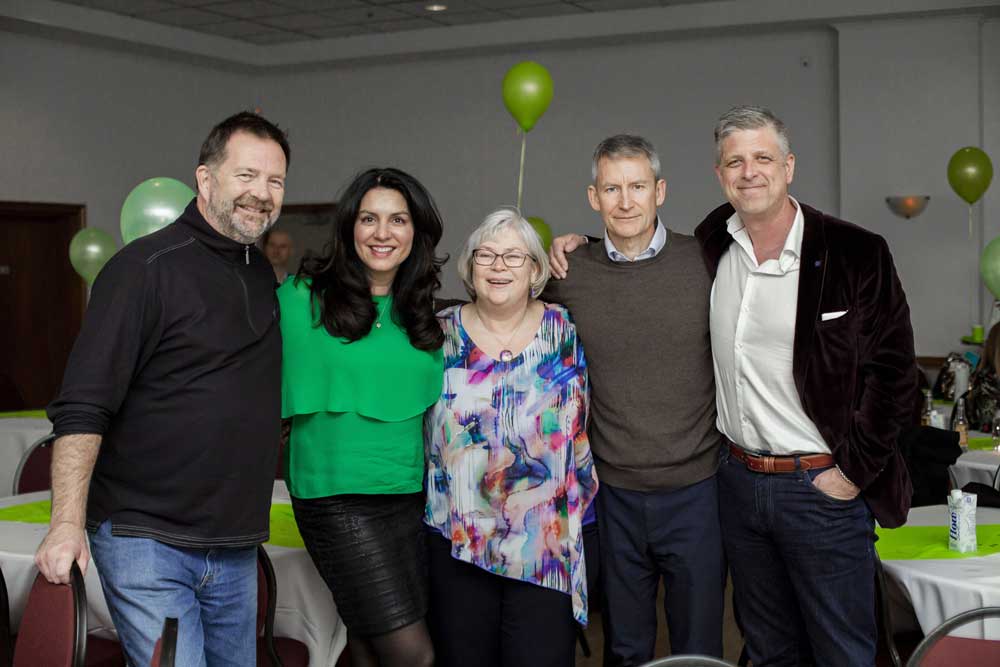 On what turned out to be the last large gathering in Leaside before the coronavirus changed our world – March 6 – Laugh Out Loud hosted its 11th annual charity fundraising event. And, as with previous LOLs, this one proved to be a big winner.
The almost $40,000 raised at this year's sold-out event went to support Community Food Centres Canada. All proceeds will go to Harmony Hall, a community food centre in development, located in East York. Harmony Hall's vision is to build a welcoming space where everyone can thrive, with educational food programs, healthy and delicious meals, and opportunities to build and deepen community connections.
For more than a decade, LOL Chair Charlene Kalia and her team – Lara Neal, Selby Copeland, Christina Snelson and Alison Rockwell – have worked tirelessly to bring the Leaside community together for an evening of fun and laughs, but mostly to raise funds to share with others. These fundraising efforts have supported Leaside Memorial Gardens' new ice pad, New Circles, The Maddy Project, and Moorelands Community Services.
Thanks to everyone who so generously sponsored the evening, including Lexus On the Park, Neal Brothers Foods, Outline Financial, Grilltime, Amsterdam Brewery, Chestnut Park Real Estate Brokerage, Alkaline Spring Water, Accurate Distribution and the Little Buddha Cocktail Co.!